Below are pictures of lamps and shades available.
Some lamps may temporary be out of stock. We, however, can create any lamps listed here within a week after your order.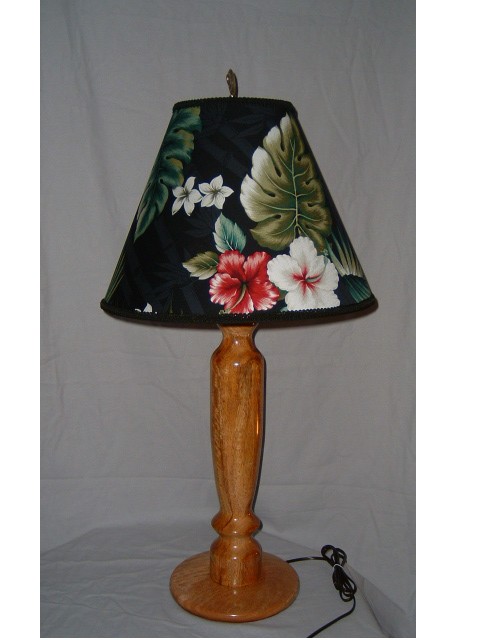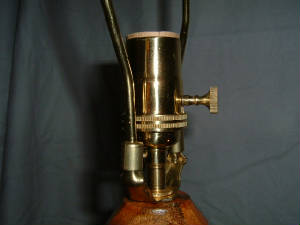 Our Signature 24" tall 4 board laminated Mango Lamp
$425.00 without shade- Measurement is wood base before the Harp
You can get the lamp with a beautiful black tropical floral shade for only $500.00 (Lamp shade - $75 value)-Other fabrics or custom made lampshade available
Below: 12" Koa lamp, plus 8" harp $275.00- With Shade of your choice- as shown $300.00.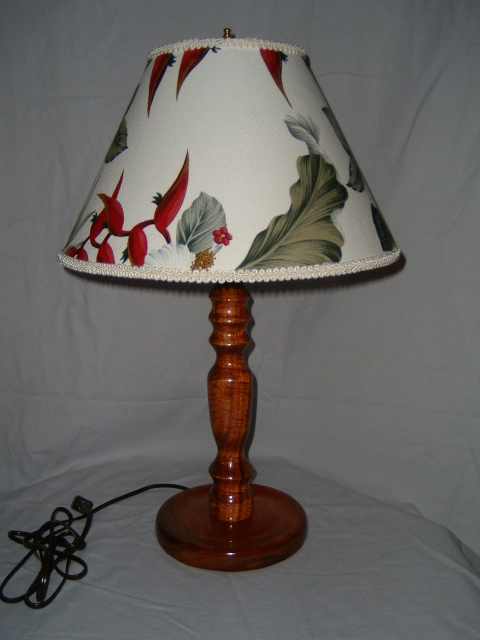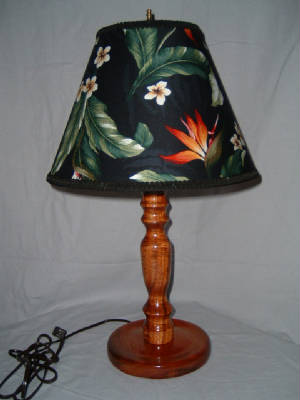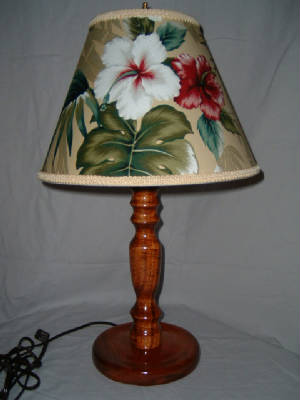 Koa 12" table lamp. It is 20" tall to the top of the lampshade holder. $275.00- $300.00 with shade of your choice- as shown in this catalog page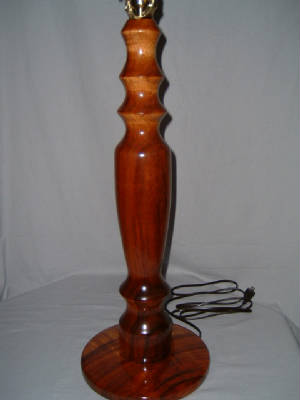 This Koa lamp is 24" high, plus a 10" Harp- $525.00. With Black Floral print Shade- $550.00. Other Shades available, or a custom made shade may be ordered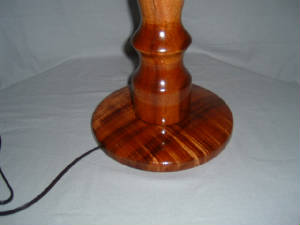 Detail of Lamp base